Fueling your body will get you places, so I hope this meal guide helps you start thinking about food in a positive and delicious way!
While this meal guide is meant to accompany my PaleOMG Power Program, it can also be used by anyone who wants to fuel their body in a balanced way!
These recipes are quick, nourishing, healthy, and a great balance of animal-based protein, carbohydrates in the form of vegetables, and healthy fats. I'm not a fan of meal plans and I don't like the idea of one-size-fits-all eating, so this will GUIDE you to make balanced eating decisions that make you feel great!
This meal guide won't restrict you with meals. It's going to help you eat food that fuels your daily needs. Want to wake up feeling ready for your day, your workout, your busy work schedule? Fuel it! Want to be able to lift heavier, run faster, feel more fit? Fuel it.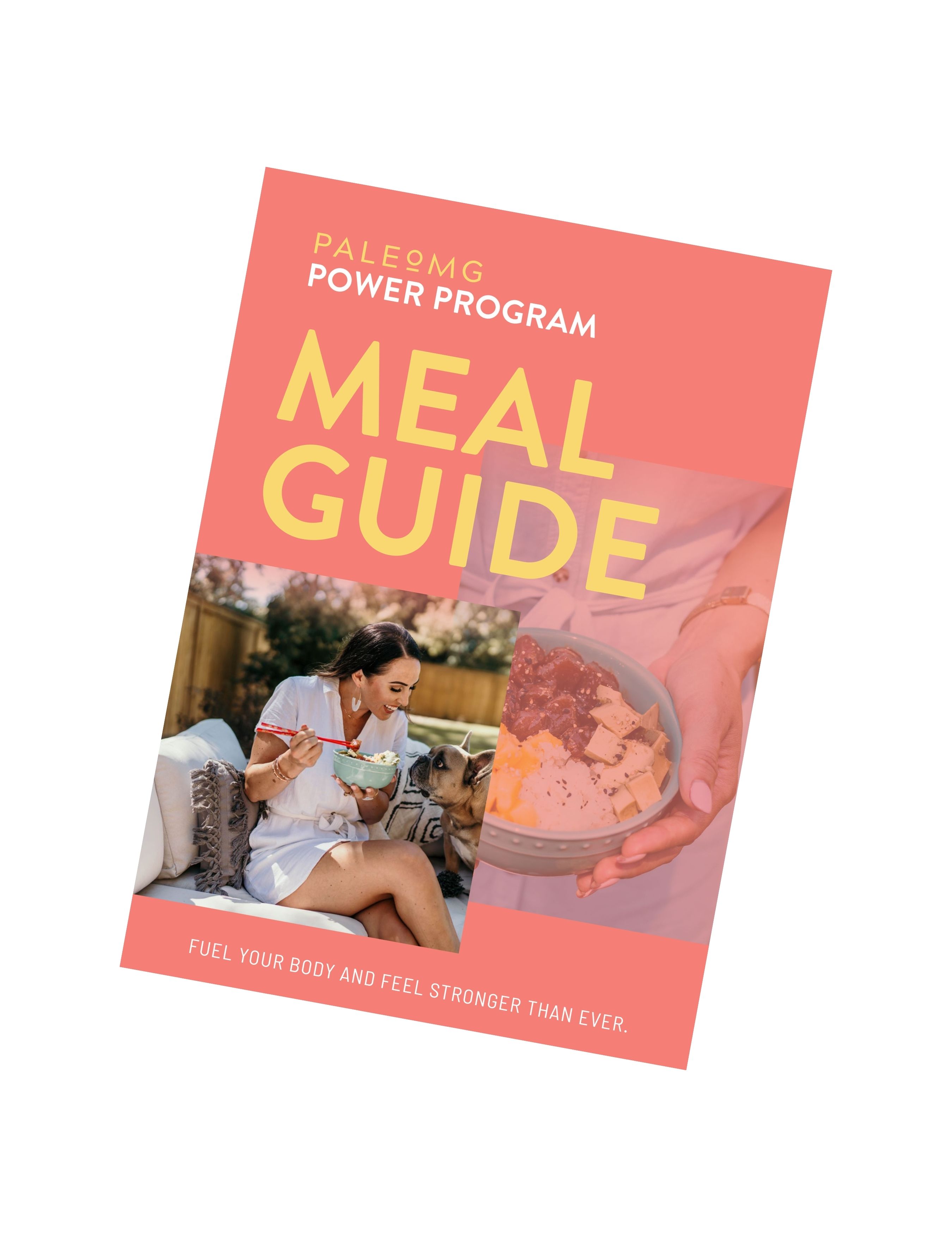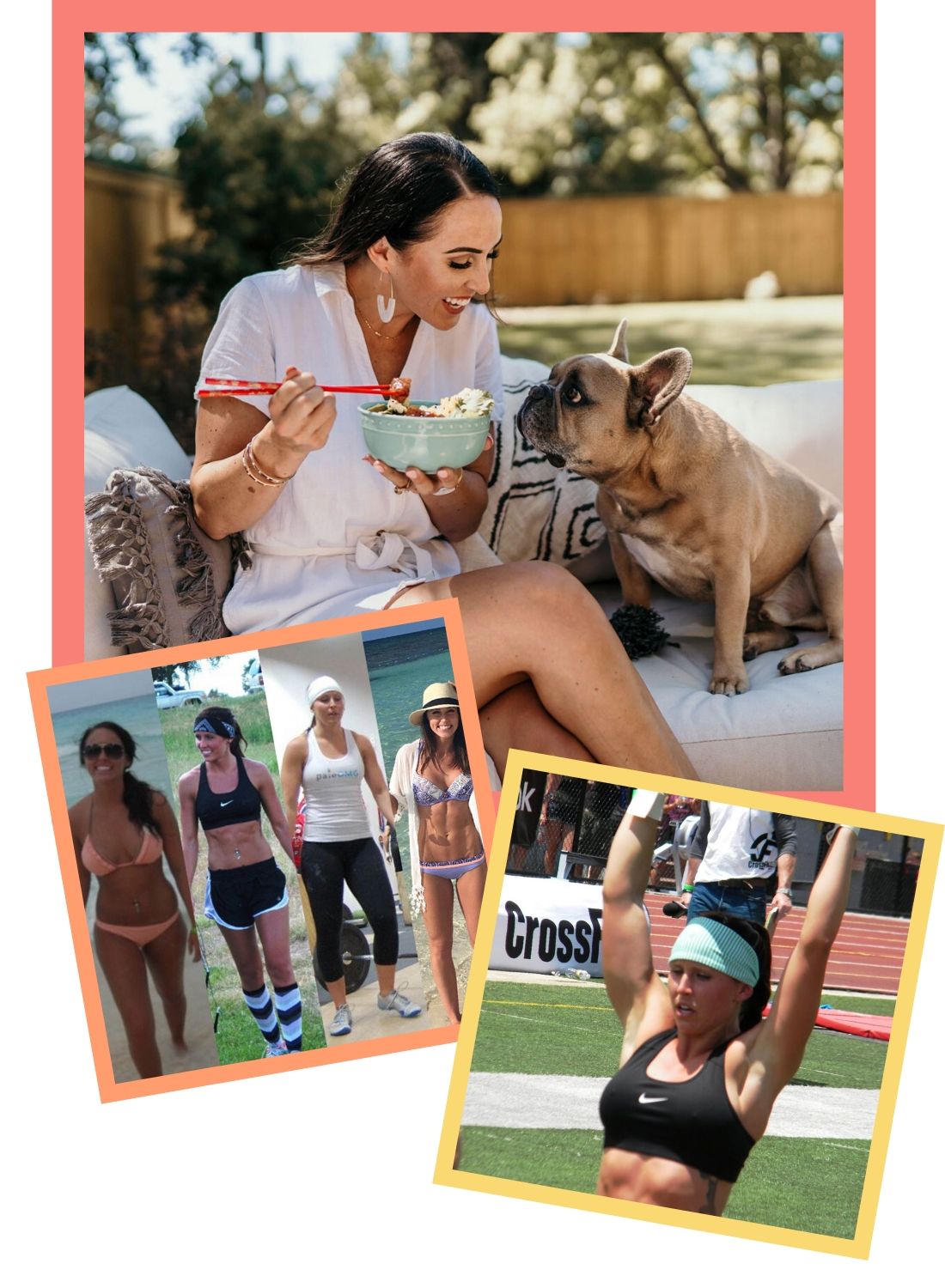 Hi! I'm Juli Bauer Roth! 👋
You might recognize me from my blog PaleOMG, or my dog Jackson from Instagram. 
I've been eating healthfully and working out consistently for over a decade. Food and fitness are part of who I am. I have a degree in Health & Exercise Science, I was a certified personal trainer, I coached CrossFit for years, I competed in CrossFit, and I've tried just about every kind of eating style there is.
From these 10+ years, I've learned what works, what doesn't, and what leads to the best results. Through my PaleOMG Power Programs, I've helped thousands of women improve their health, fitness, and confidence. And through my supplemental recipe ebooks, I help women understand how to fuel their body for maximum performance.
I want to prove that you can eat deliciously without compromising flavor or satisfaction! In my PaleOMG Power Program Meal Guide Ebook, you'll have a wide selection of recipes delicious and balanced!
Win back minutes in your day! 🥳🥳🥳
130+ recipes for breakfast, lunch and dinner! 🤩
Breakfast, grab n' go breakfast, lunch, dinner, sides, and snacks to fuel you throughout the day! Here are some of my favorites: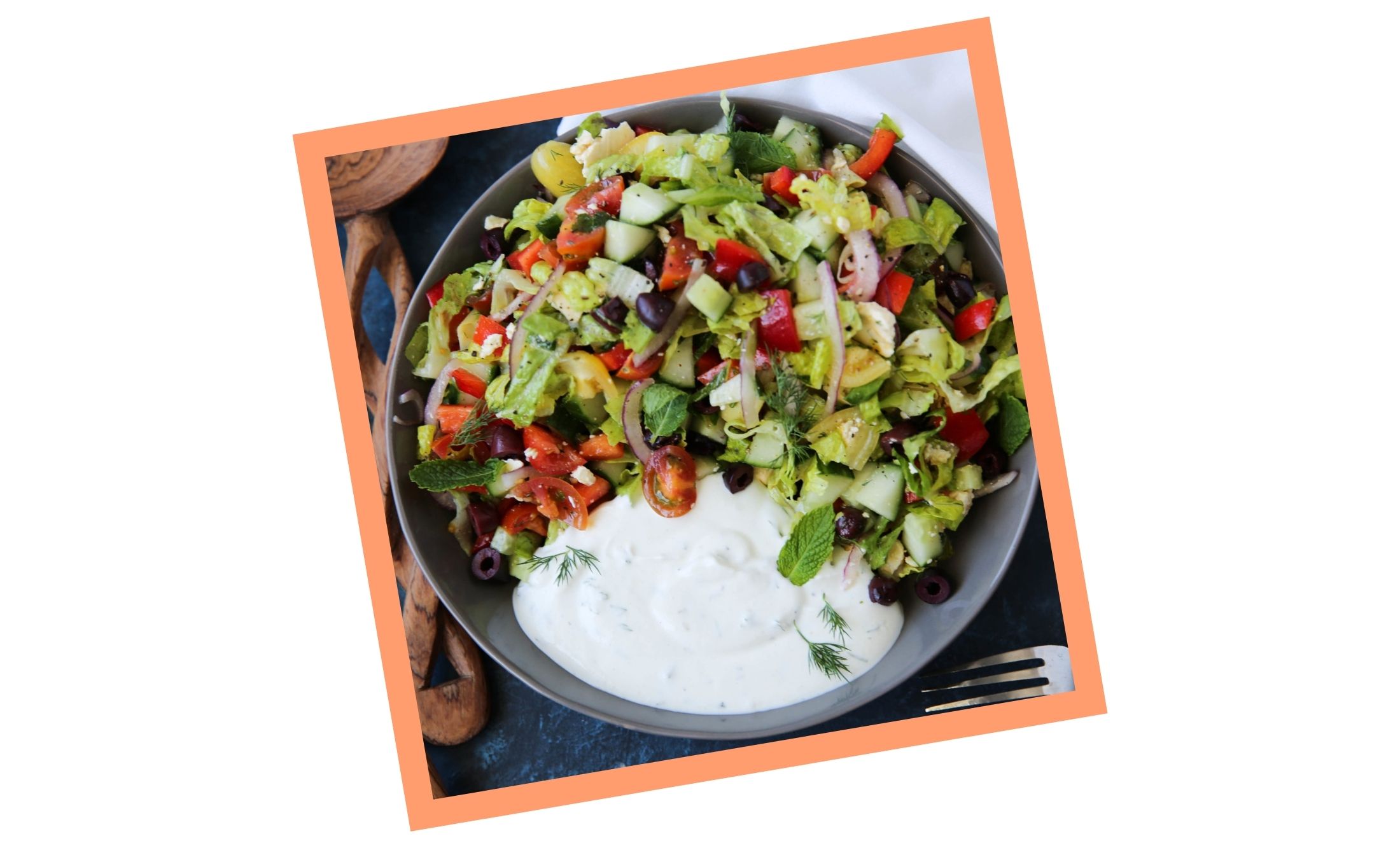 Mediterranean food is magical. It's so refreshing, it's not overly filling, and it's packed with flavor. This salad is straight-up good for you, packed with veggies, and takes only 15 minutes to create!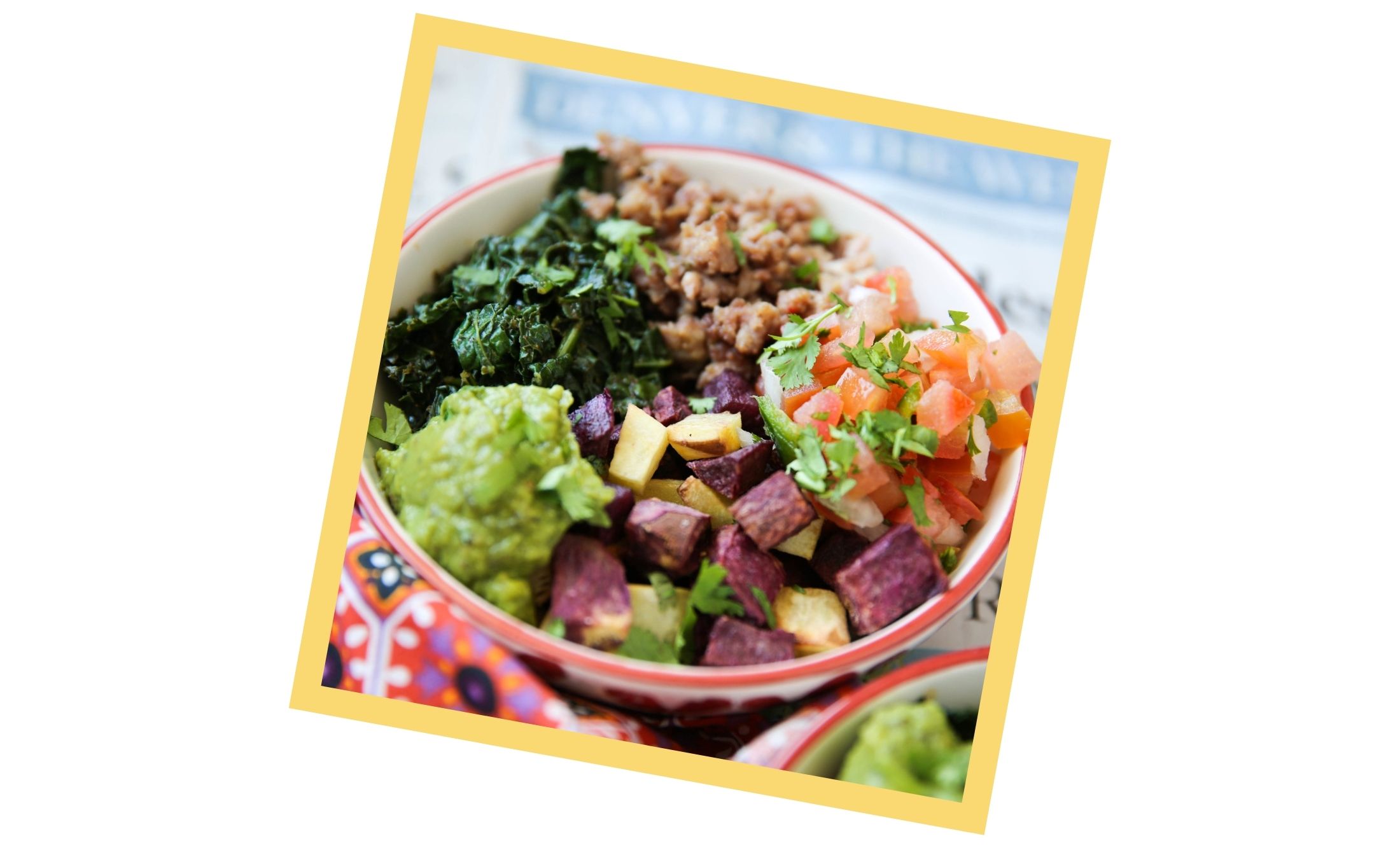 When I asked my followers what kind of recipes you guys were looking for, many people asked for egg-free breakfast ideas. So BOOM! Here you go! Eat your non-egg-eating heart out!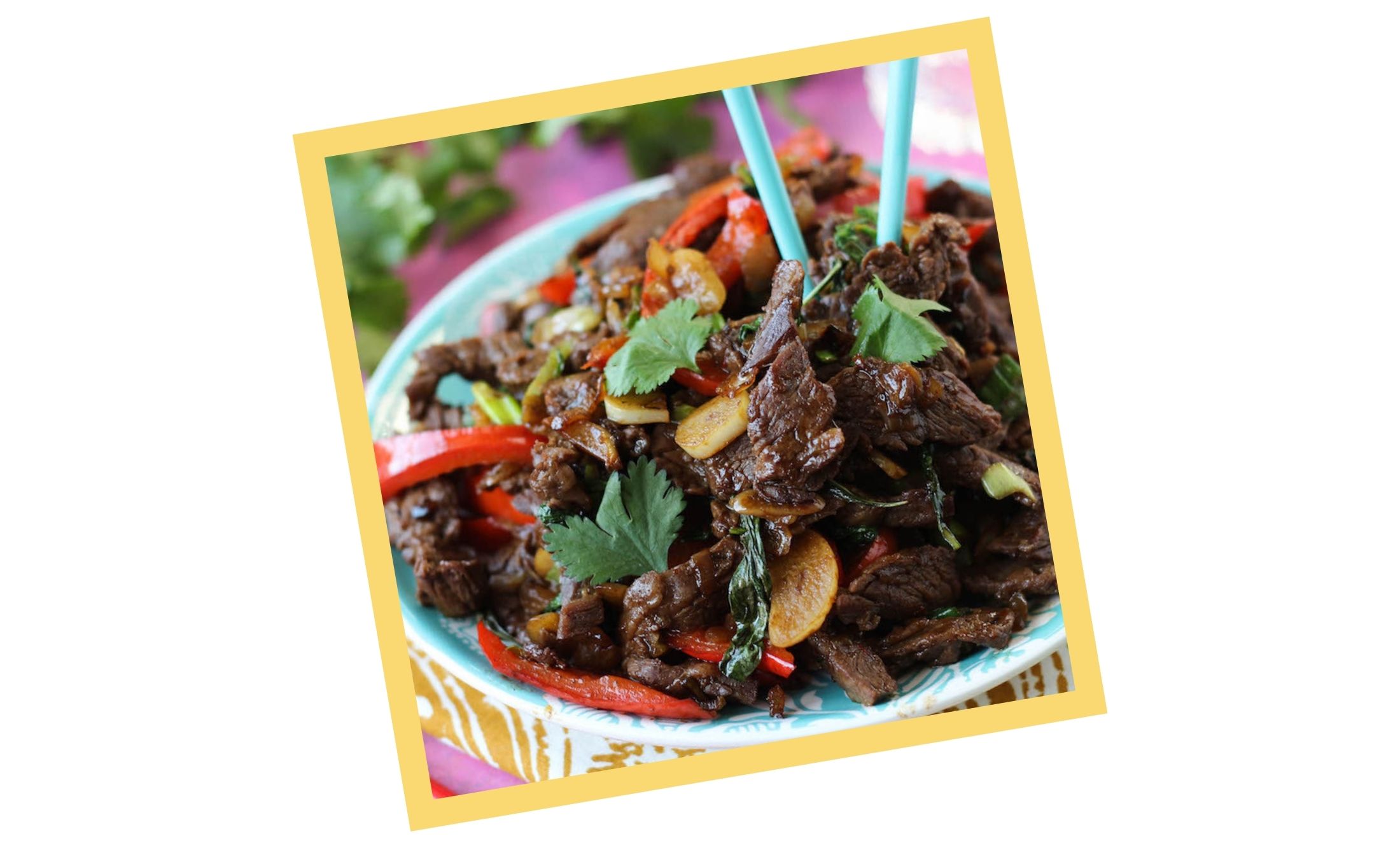 Who needs delivery when you can whip up this delicious Thai-inspired meal? I love this recipe because it's low-carb, easy to make, and a good way to use up any veggies you've got kicking around the fridge!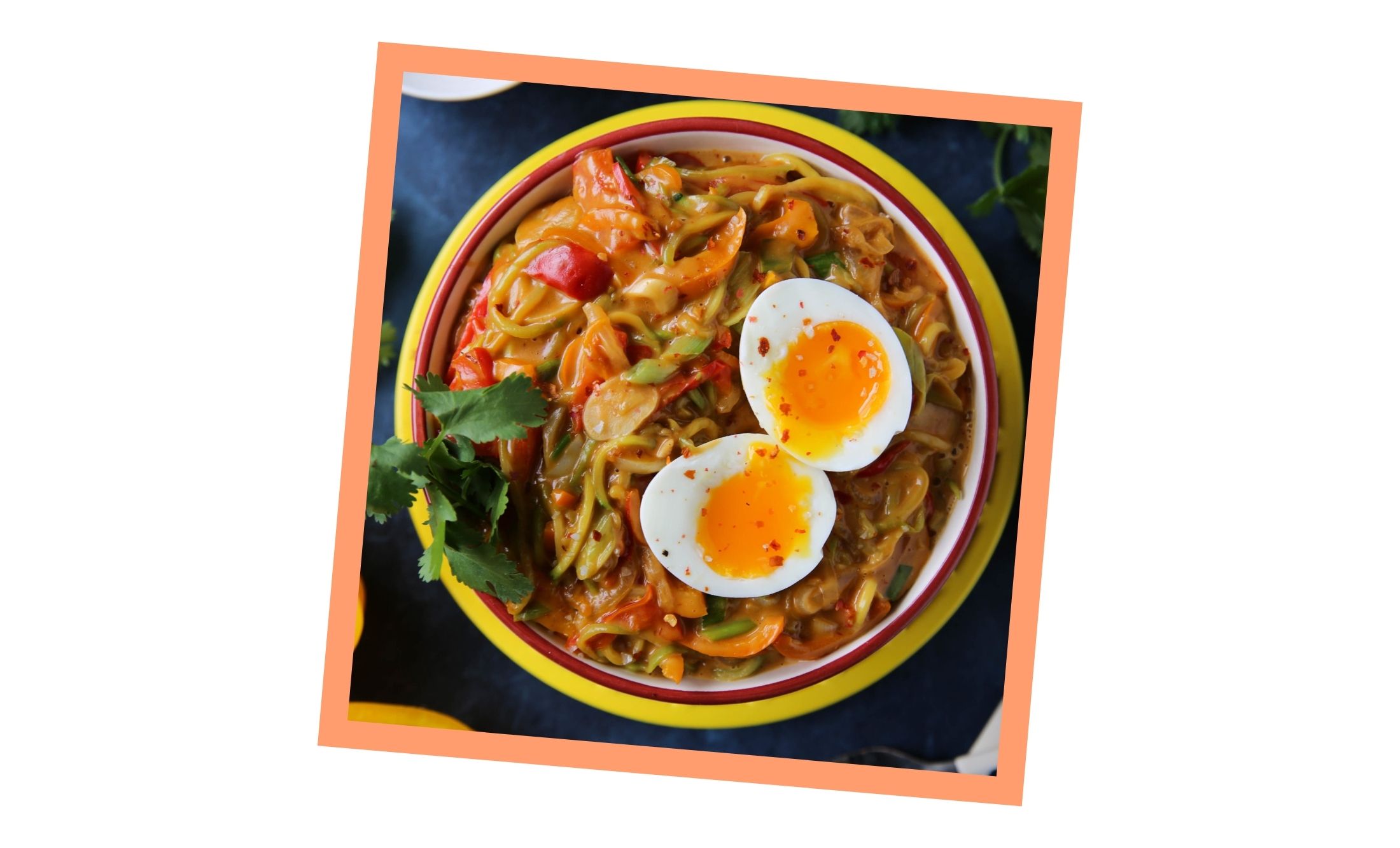 THAI PEANUT ZUCCHINI NOODLE BOWL!
This Thai-inspired dishes is paleo (if you leave out the peanuts) and gluten free. And you know what? Carb friendly, too. This dish doesn't leave you feeling weighed down. Just satisfied and happy AF.
130+ hand-picked recipes for breakfast, lunch, and dinner! 👏
I want you to feel your best from the inside-out. In my PaleOMG Power Program Meal Guide Ebook, I selected my favorite recipes that will make you feel healthier and more confident than ever before!


Easy-to-Follow Recipes! 🙌
Each recipe is on its own page with all the info you need to cook! You'll also know the prep time and cook time so you can pick and choose the best recipes for your schedule.


Balanced & Healthy Meals! ✅
These recipes are some of my all-time favorites! By following my meal guide, you'll have a balanced plate with every meal that properly fuels your body for workouts and daily life!


Eating Mindset Tips 😊
I want you to forget the word diet and instead feel good about your food choices. This ebook includes motivational tips for having a healthy perspective about food!
FAQs
Is this a course or program?
Do any of the recipes take longer than 30 minutes?
There are recipes for whatever amount of time you have! The recipes range anywhere from 10 minutes to just over an hour!
Are these meals paleo?
Yes! All the recipes in this ebook are paleo-friendly! If you don't follow paleo, you can make adjustments.
How many recipes are there in this ebook?
I'm vegetarian. Is this ebook for me?
Yes! There are multiple recipes that are vegetarian-friendly. You can also substitute ingredients to suit your dietary preferences/needs.
How long will I have access to this ebook?
Forever! The ebook will always be available to you on Teachable.
How can I access the ebook after I've purchased it?
Once you've made your purchase, you'll be able to access the ebook within Teachable on your desktop or mobile device! From there, you can download the full ebook pdf and save locally.
Who can I contact if I have more questions?
If you have any other questions, leave them below and I will be happy to add them to the FAQs! And if you have any questions about the program once you get started, please email

[email protected]

!