With 40 different workouts for a beginner level, this program will help you build strength to be stronger than ever before.
Whether you're stuck at home during a pandemic, traveling the world for work, or simply don't have time to make it to a fitness class, this program makes it easy to build strength and get fit.
All of the workouts are short and sweet, and each workout has a video so you can see how to properly complete every movement! This program keeps your body guessing so you can get maximum strength and results in no time.
This 8-week program will keep you moving, challenged, and healthy, even when equipment isn't available. Try PaleOMG Power Body Program Beginner today!
(For the Advanced version of Power Body Program, click here!)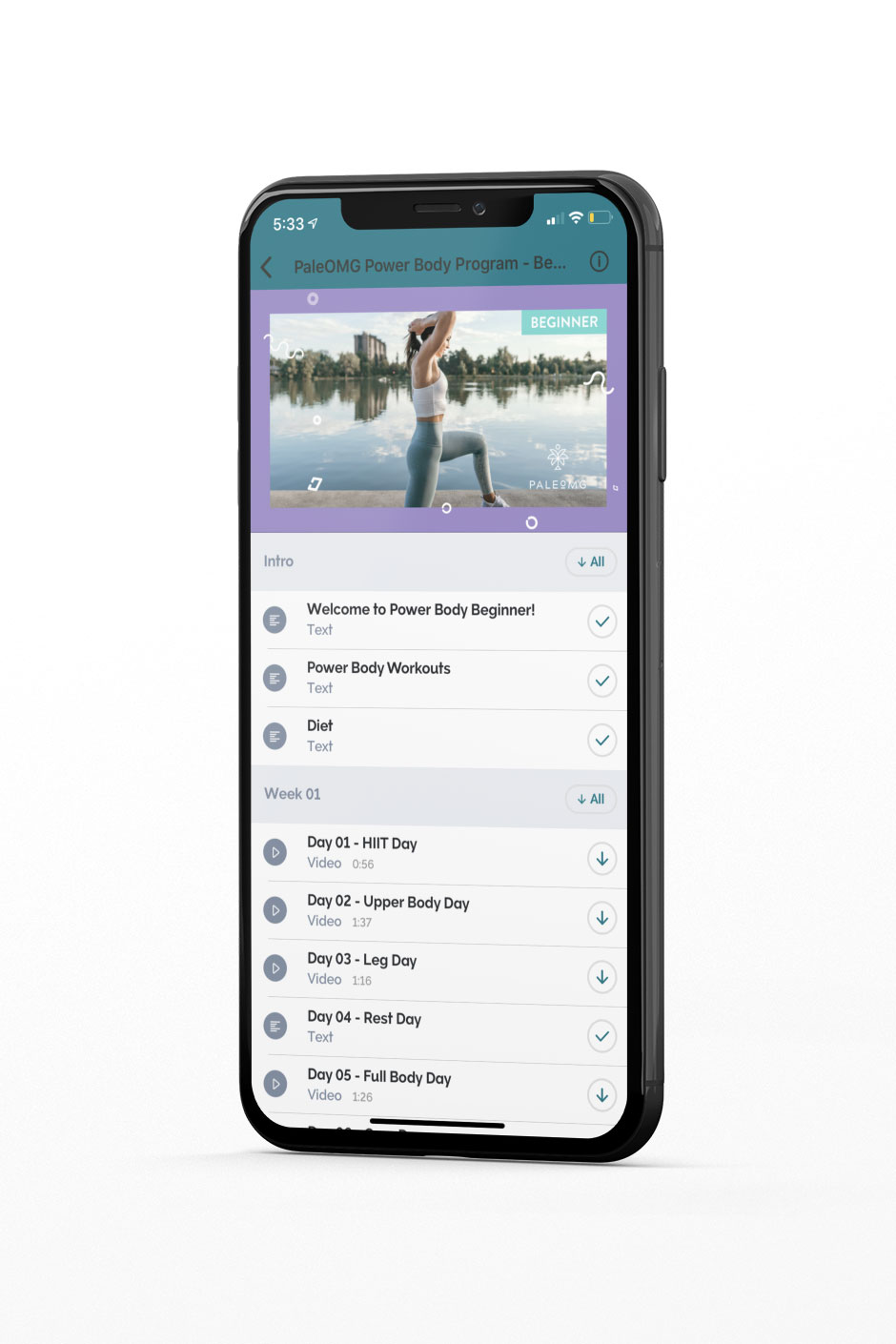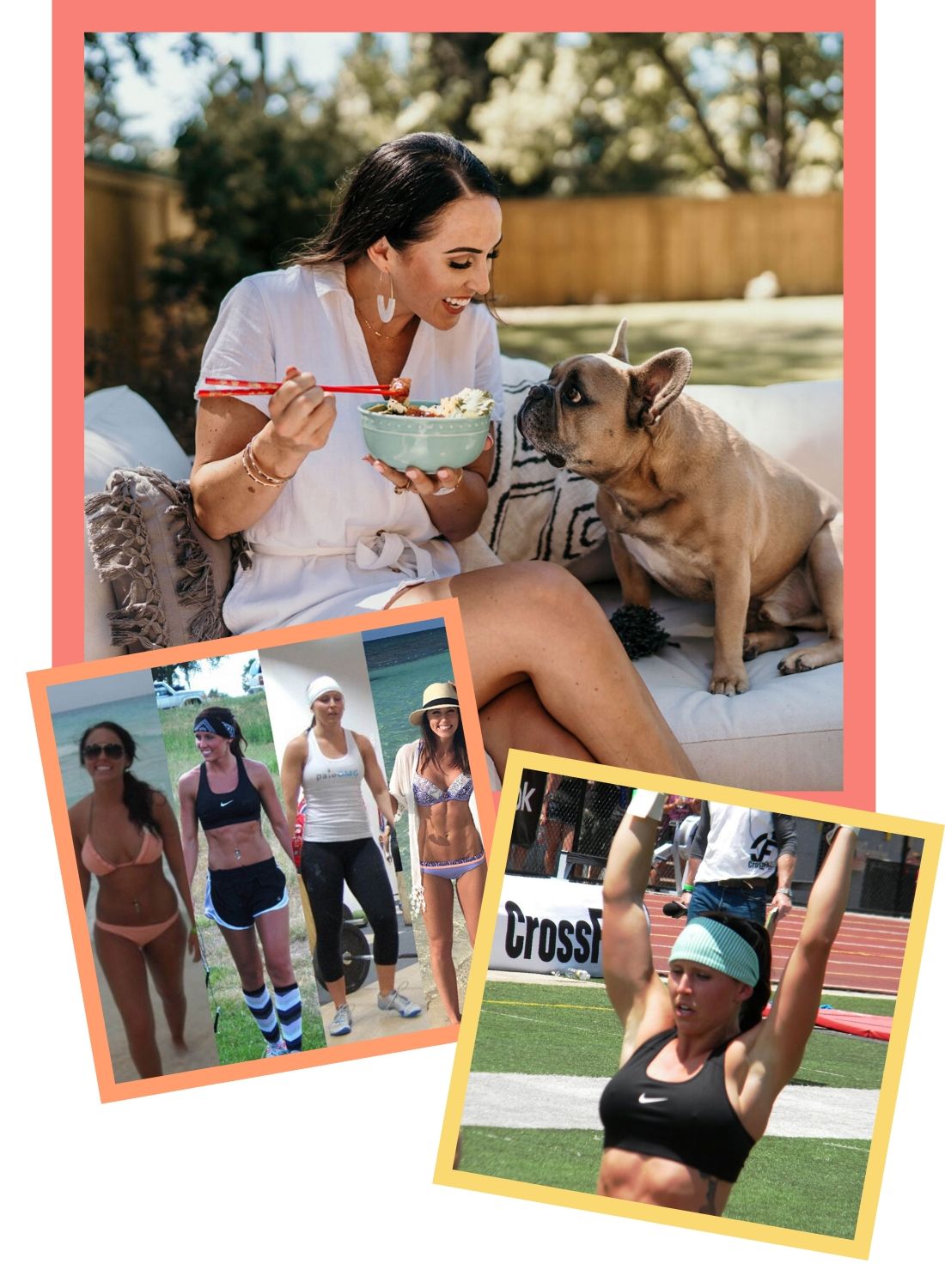 Hi! I'm Juli Bauer Roth! 👋
You might recognize me from my blog PaleOMG, or my dog Jackson from Instagram. 
I've been working out consistently for over a decade. Fitness is part of who I am. I have a degree in Health & Exercise Science, I was a certified personal trainer, I coached CrossFit for years, I competed in CrossFit, and I've tried just about every kind of workout there is.
From these 10+ years, I've learned what works, what doesn't, what leads to injury, and what leads to the best results. Through my PaleOMG Power Programs, I've helped thousands of women improve their health, fitness, and confidence. 
The Power Body Beginner Program is here to help you keep up with your fitness goals without any equipment. And the best part of this 8-week program is that the workouts won't take up much of your time! You have better things to do in your day-to-day life, and I'm here to make sure you stay in shape while enjoying your life at the same time! 🥳🥳🥳
Join thousands of women who have gained strength and confidence 🤩
My PaleOMG programs help women gain muscle, shred fat, and—most importantly—find confidence!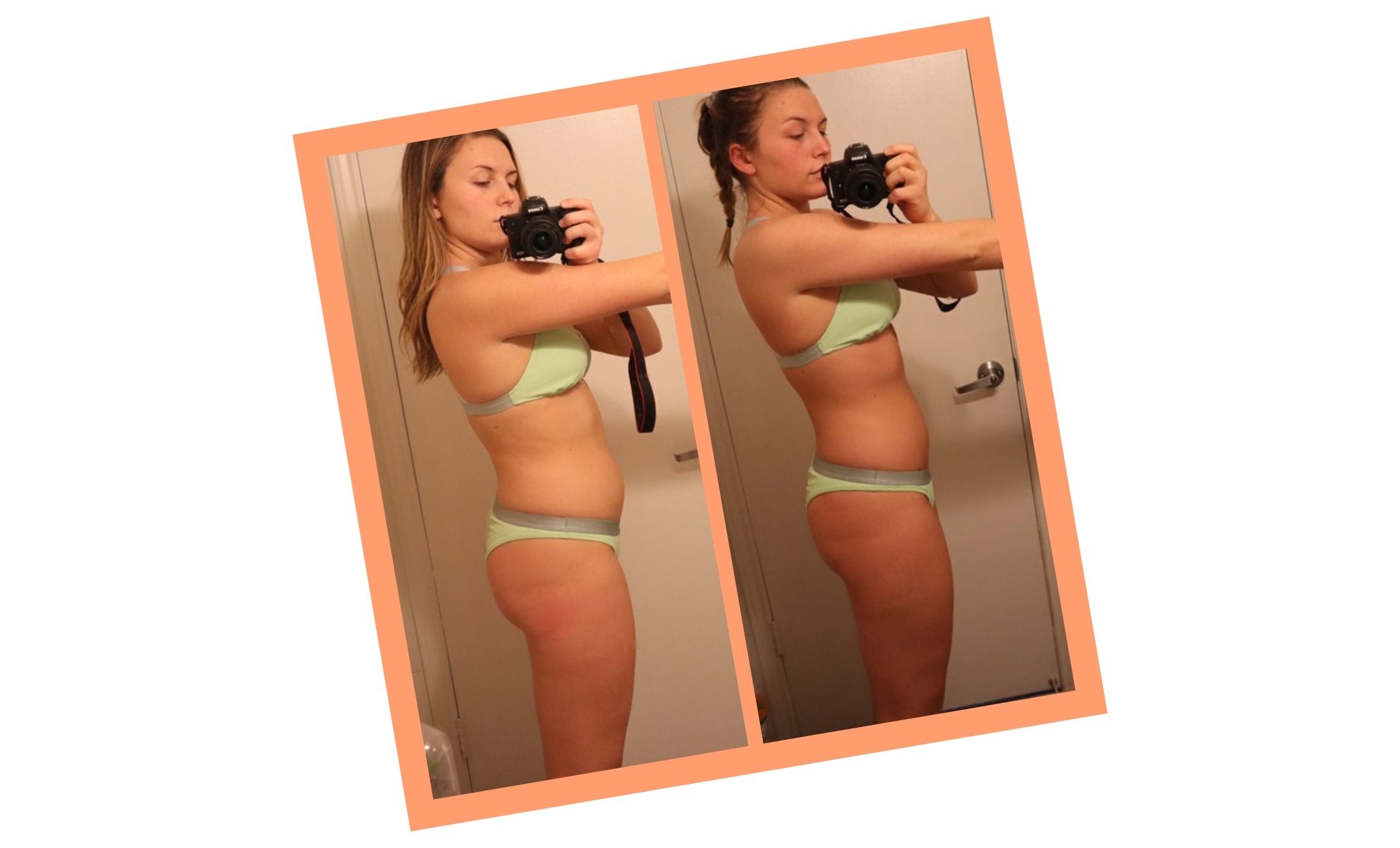 IN JUST 8 WEEKS!
"I ate clean and worked out routinely and noticed the best results! I loved your program so much! I was actually doing a different fitness influencers ebook and stopped and switched to yours because I liked it so much better!! Thanks again for amazing, versatile, and fun programs 🥰"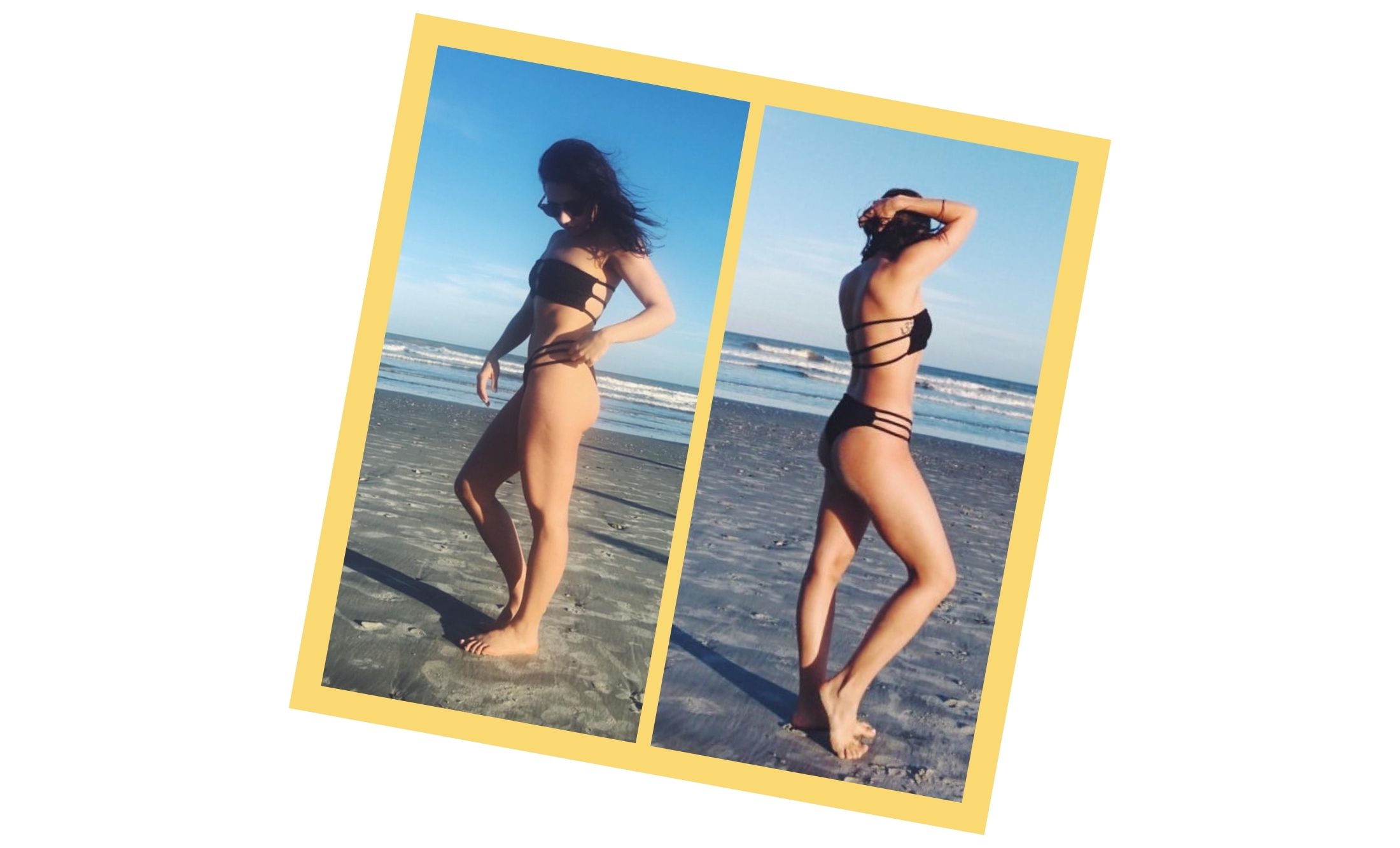 LOOKING INCREDIBLE!
'I just got back from a beach trip and wanted to thank you for your power program!!! I don't have a before picture, but I've never been this confident in a bikini. I never missed a workout and it was so worth it. I've done A LOT of programs over the years, and I've never loved one this much! Thank you thank you thank you!'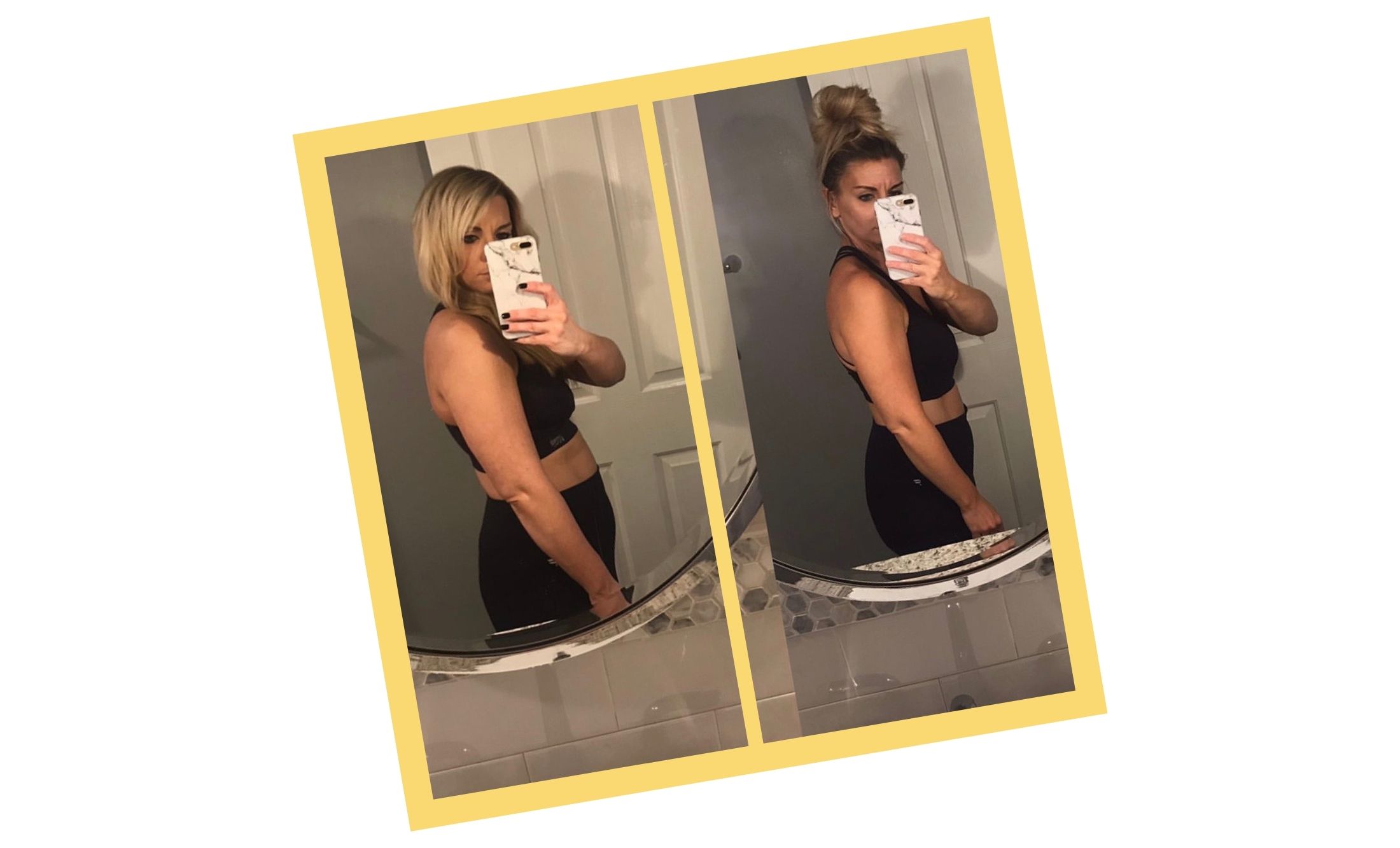 IN JUST 9 WEEKS!
"The length of the workouts is just right. I knew I wasn't going to be stuck in my basement gym for over an hour, but afterwards, I knew I had put in WORK by how I felt. I have a one year old who is very busy, and I was able to fit this in (and wanted to!) 4-5 times a week. When I'm working out regularly, I am much more likely to eat clean as well, and these pictures are a result of that too!"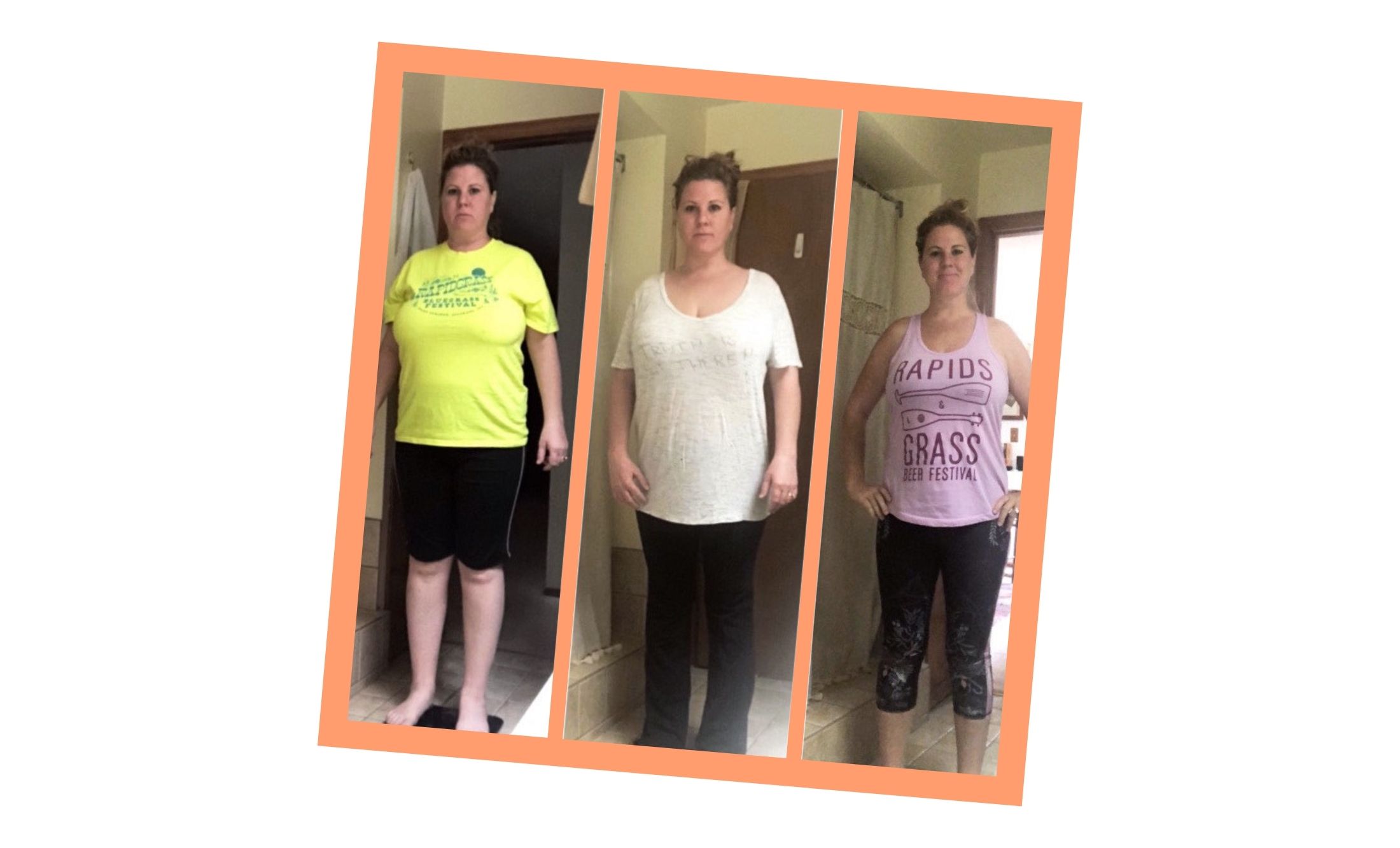 BEFORE, HALFWAY, AND THE END!
"I cannot believe the amazing results! In the beginning, I was so out of shape the warm-up felt like a workout, but I did what I could and just stuck with it (even if some days it wasn't pretty). Not only were the videos helpful for me to go at my own pace, but it helped me to not get discouraged by thinking I was "just doing it wrong or wasting my time". I feel stronger, more confident, and overall so much healthier. This program helped me to get out of my 'rut' and there's no stopping me now!"
8 weeks of challenging workouts—no weights required! 👏
Don't be held back by a lack of equipment. I want you to feel your best from the inside-out. In my all-new PaleOMG Power Body Program, I created a structured and efficient program for beginners that's designed to make you strong!
For frequently asked questions – Click here!


No Equipment! 🙌
This bodyweight-only program keeps your body healthy, even if equipment isn't available. No gym, no equipment? No problem!


Challenging Exercises! 😊
Don't let the beginner label fool you: This program is challenging, but perfect for the early stage of a fitness journey.


2 Rest Days! 😉
This program is as efficient as they come. Push your body in five challenging weekly workouts, and rest for the other days!


8 weeks of challenging bodyweight workouts!
By the end of Power Body Program, I want you to be transformed from the inside out. You'll have a better understand of your health, your strength, and a new lifestyle! Life is too short to skip a workout!
FAQs
What is included in the 8-week PaleOMG Power Body Beginner Program?
Lifetime access to 40 workouts for beginner fitness levels (but still challenging!)
8 weeks of expertly programmed workouts, each with individual pdfs, so you can download and save right to your device or computer! Each week includes 5 workouts for HIIT, Upper Body, Lower Body, Full Body, and Core.
40 dedicated videos of each workout's movements so you can perfect your form and get the most out of your workout
Warm up and cool down videos and pdfs that can be performed before and after each workout
Access to Teachable's online app, so you can watch the workout videos right from your device at the gym or at home
One year access to Circle, a dedicated private membership community, where you'll have exclusive access to me and the hundreds of other Power Body Program members for motivation!


Is there a meal plan included in the program?
I recommend purchasing my PaleOMG Power Sculpt Program Meal Guide separately! The meal guide gives you over 130 PaleOMG recipes that are the best for not only fueling you through the workouts, but helping you thrive day in and day out. Diet is a HUGELY important piece to health and seeing results from your hard work in the gym, so be sure not to ignore what you're eating!


Can these workouts be performed at home?
Yes! At home, in the gym, and even while traveling in a hotel gym!
What kind of equipment will I need for these workouts?
No equipment is needed for these programs! I recommend a yoga mat and a bench if available.
Is the PaleOMG Power Body Program Beginner good for beginners?
Yes! The program is challenging but structured for a beginner fitness level.
Can I start this program whenever I want to?
Absolutely! You'll have lifetime access to the PaleOMG Power Body Program Beginner on Teachable after purchasing. Please note that the Circle membership included within your purchase is for one year with the option to renew!
How long are the workouts?
Each workout length will depend how much rest you take between sets somedays, but many workouts have time caps on them. But I made sure to keep these workouts shorter to ensure that the busiest people could still get their workouts in! All of the workouts are under 1 hour, and some are under 30 min!
Can I add in other types of workouts during this program?
You can do whatever you want, boo boo! But I do recommend sticking with the program to ensure that you are getting the most out of it. It's easy to get caught up thinking that more is better, but after 10 years of training, I've found that it's not that simple. Cutting back on cardio and training the body in different ways will help you not only feel great from the inside-out, but it will help you train the brain to understand that you don't have to push it to the maximum 7 days a week. When you take care of your body, it will take care of you.
Who can I contact if I have more questions?
If you have any other questions, leave them below and I will be happy to add them to the FAQs! And if you have any questions about the program once you get started, please email

[email protected]

!